Hello and welcome to Women's Healing Space. My name is Louise Power Merrick and I am here to support women on their healing path.  I support women of all ages with reproductive health, fertility, pregnancy and pregnancy loss, as well as women who are peri or post-menopausal. My work includes Fertility Massage Therapy™; Intuitive Bodywork; Abdominal Massage; Reflex Points; Head and Facial Massage; Energy and Sound Healing; Visualisations; Pulsing and Womb Healing. I also offer Gentle Release Therapy and Closing the Bones.
My clients are also women who have health conditions such as PCOS; endometriosis; fibroids; PMS; heavy, painful & Irregular periods. I also work with Abdominal Massage, which has huge benefits for all clients, including helping with conditions such as IBS and constipation and all Digestive Issues. It can also be very beneficial for all clients, to help release emotional tensions held in our gut.
Some of my clients have had hysterectomies and benefit from having a healing massage, as even without a physical womb, the energetic imprint remains.
I offer therapies that are beneficial for women who have experienced a pregnancy loss, whether through miscarriage, stillbirth or termination, recently, or many years ago. Offering healing on a physical and emotional level in a non-judgemental environment.
My healing practice is open to women in all stages of life, whether menstruating, peri or post-menopausal and also women who have been through a hysterectomy and no longer have a womb. Womb Healing and Womb Blessings are available to all women.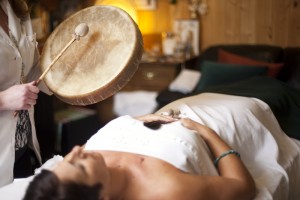 This is a deeply healing and relaxing experience, a truly unique and wonderfully nurturing space for you to just be…
Find Out More About Working With Me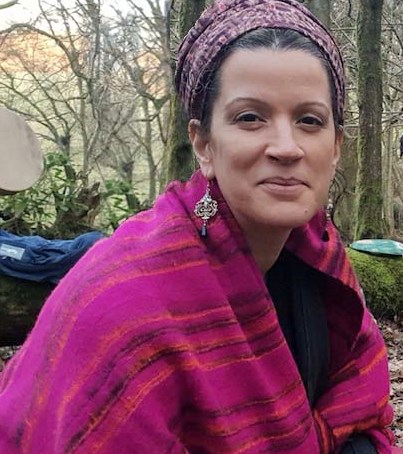 I am passionate about women's health & wellbeing and the specific issues that women experience. At Women's Healing Space, I offer a space for women to share their concerns and worries about the issues they are facing. This is combined with intuitive bodywork, massage techniques, energy and sound healing, visualisations and breathwork, to provide a healing session for women at every stage of life. I also address a range of women's health issues around healing the womb, reproductive system and fertility.
Receiving a treatment with Louise is truly a sacred experience, Louise has a profound gift, she is kind, compassionate and fully present to what is needed throughout a treatment, guided intuitively she creates a deeply personal experience. My last session with her was at a time where I had been overworking and in particular stuck in a pattern of giving too much. My resources were low – lower than I realised until I received the nurturing goodness of Louise in a session that was just for me to completely let go and drink up the care and attention that was being offered. I also received a treatment with Louise following my miscarriage, her loving care at such a painful time was incredibly healing and the range of tools she so beautifully combined, reconnecting me to my heart really began my healing journey after this traumatic event. I would say Louise has a real specialism with working with sensitive people as her pace is very gentle and her manner tender. I frequently recommend Louise to my own clients. AD
AD
"What Louise offers far transcends the usual massage experience. What she offers is a unique space where I – as a Woman – can let go, and feel truly held, nurtured and healed. Every time I have visited Louise for a treatment, I have come away feeling re-energised and wholly rejuvenated. I cannot recommend her enough".
Kate
"Had a wonderful massage by Louise yesterday. I have had many different types of massages over the years, but not had one quite like the one I had yesterday! It was more than just a massage but a healing experience. I would highly recommend Louise's massage if you're wanting to feel deeply relaxed and have a body MOT"
Sarah
"Overall your massage was very calming, relaxing and peaceful. My aches and pains reduced and my body felt lighter and energized. I particularly enjoyed the back massage and this is the area where my pain is intense".
Sat
"I have just received the most amazing massage/treatment – from Louise. To be swaddled was something else. She removed a ball of grief and nurtured parts of me I can only say were divine. I rarely receive exceptional treatments, as a therapist myself, I don't subscribe to sequences. So today I travelled west to be cared for in a very tender and gentle treatment. Great stuff. Thank you thank you". 
Mia